---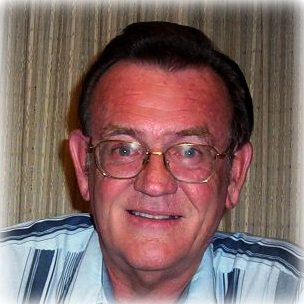 In Memory of
Ronald B. Galloway
1947 - 2017
Obituary of Ronald Galloway
Ronald Berton Galloway, 69, of Arvada, Colorado, was called to Heaven by our Lord and Savior, Jesus Christ on Monday, September 18th, 2017 after complications from an allergic reaction to to a sulpha-based antibiotic. He was born November 11, 1947 in Denver, Colorado to S. Mark Galloway and Dorothy A. Galloway. He was proud to be a 5th generation Arvada native, a 1966 AHS graduate and the descendant of American patriots, homesteaders, miners and cowboys.
Ron lived a full life with great and varied accomplishments beginning in childhood, when he learned to play accordion and trumpet. His love and fascination with boats and airplanes prompted him to build many working models as a boy.. He adored his grandpa, Bert Fields and cherished their many adventures to all of Gramps' favorite fishing holes. Ron worked hard and saved his money to learn to fly and earned his Private Pilot's License on his 17th birthday and his Commercial Pilot's License on his 18th birthday. After high school, Ron attended Colorado State University and married his high school sweetheart, Kathleen Hughes at age 19. Though not drafted, he supported the war effort by offering flight instruction and jump flights to aspiring pilots and paratroopers in the CSU ROTC program. Ron was very industrious in his aviation career which included working as a flight instructor, airplane peddler, Grumman American aircraft dealer and aerial photography entrepreneur.
Ron gave his heart to Jesus Christ as a young man due to the testimony and witness of several Christian airplane customers of his who shared the Gospel with him. After the general aviation industry virtually collapsed in the late 1970's, Ron changed careers and relocated his young family to Longmont, Colorado as he entered the auto industry as a finance manager. For the rest of his career, he worked in the auto and RV industries as well as entrepreneurial pursuits in publishing and real estate.
Ron's firstborn son, Mark arrived in 1972 followed by his second son, Michael in 1974. He cherished his sons and supported them in everything. Ron's favorite past time with his growing boys was waterfowl hunting and days at the lake, towing them on kneeboards and slalom skis. After 26 years of marriage, Ron and Kathy divorced and Ron eventually moved back to Arvada.
People who knew Ron appreciated his sharp wit, generosity and gentle nature. He was quick to listen, slow to speak and slow to become angry. He was amazingly creative and inventive, taking after his own dad, who was an inventor and machinist for Cessna and Honeywell Pentax.
Ron passed his creativity, wit, compassion and work ethic to his son, Michael. He was extraordinarily proud that Michael was a decorated Veteran of the U.S. Army, having served his country in Bosnia, Egypt and Iraq. He instilled a love of coffee, airplanes, entrepreneurship and faith in his son, Mark. He adored his daughter-in-law, Nancy and his grandchildren, BrookeAnna, Meredith and Terran. In retirement, his loved to visit Lindsborg to watch them in all of their school, music and athletic activities.
Ron loved his brother, Dick Barton and sister-in-law, Barb of Parker, Colorado, and enjoyed BBQ's at their home, as well as mountain drives with them. He greatly loved and respected his niece, Debi and her husband, Phil of Littleton, Colorado.
In 2009 Ron remarried and he and his wife, Delilah traveled between homes in the Philippines and the U.S. He was warmly embraced by Delilah's family and treasured them greatly, especially adopted daughter, Grace. He said, "When you marry a Filipino you don't just marry the person, you marry their whole family!"
In January, 2017, while visiting Mark's family, Ron developed a respiratory infection and was treated with a sulpha-based antibiotic. Unbeknownst to him at the time, he was very allergic to sulpha and the resulting complications caused catastrophic internal damage, ultimately leading to his cause of death, renal failure. If others reading this can take one thing from his death, it's this: Seek immediate medical attention if you ever experience unusual side effects after taking a prescription medication.
Ron's final words, "I love you",and "Drive safely" were spoken to his granddaughter Meredith who had come home from college to see him this past Sunday.
A celebration of Ron's life will take place graveside on Monday, October 2nd, at 2:00pm MST at the Arvada Cemetery, 5581 Independence St. in Arvada, Colorado. Memorials can be made to Christian Wings for the World, ℅ Christians Funeral Home, 103 N. Washington, Lindsborg, KS 67456.
About Us

Our funeral home has been family owned and operated for over 100 years. We pride ourselves in providing quality, meaningful funeral services with the utmost integrity to the people of our community.

Our Location

Crick-Christians Funeral Home

103 North Washington Street
P.O. Box 386
Lindsborg, Kansas 67456
Phone: (785) 227-2400
Fax: (785) 227-3688