---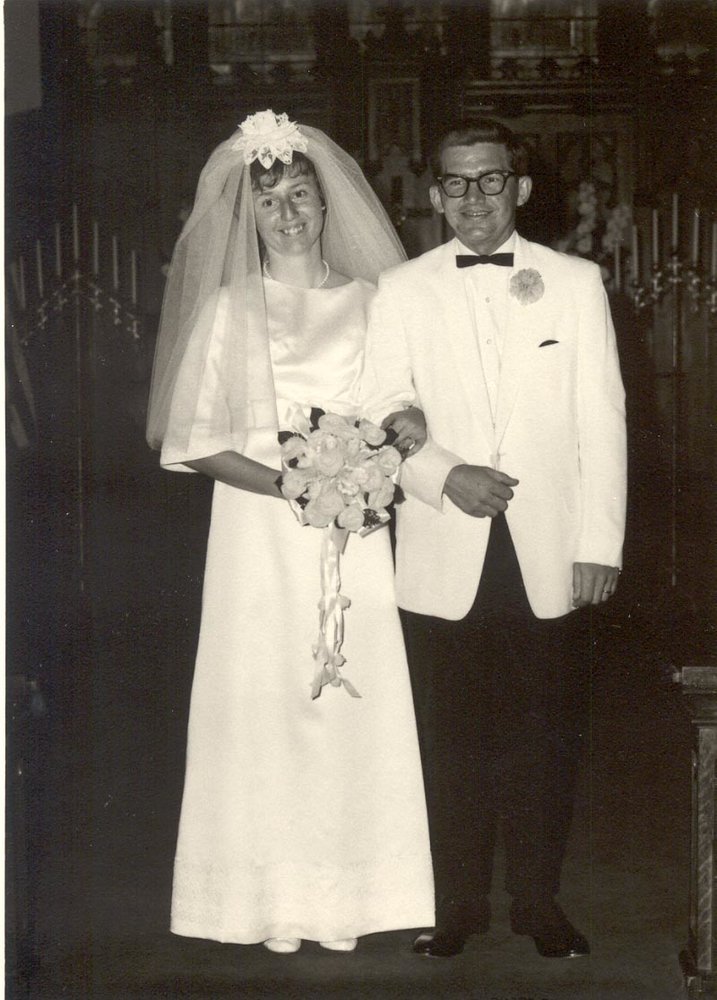 In Memory of
John F. Francisco
1940 - 2017
Obituary of John Francisco
John Franklin Francisco, 76, of Lindsborg, KS returned home to join his wife, Mary Margaret Shaffer Francisco on Sunday, August 13, 2017 at Riverview Estates in Marquette, Kansas. Mary, who passed over on July 26, 2015 was waiting for him at the gates which we all are certain she was not happy in his delay of departure of two years. John served in the United States Navy during the Vietnam War as a musician whom traveled around the world entertaining the combat troops, communities, and foreign dignitaries. Following his service to his country, John returned home to complete his college education to teach instrumental music from Fort Hays State University where he met the love of his life Mary Shaffer.
Mary, also a music major and music educator found an uncanny bond with John and agreed to join him in an adventure of a lifetime. John and Mary were joined in matrimony on August 10, 1969 at St John's Lutheran Church in Salina, Kansas which began an amazing adventure for both that lasted for almost 46 years. This inseparable couple was a dynamic team who had built successful music programs in Dighton, Pretty Prairie, and Oakley Elementary, Jr High and High Schools.
By early 1980s this dynamic duo decided to make a career change by moving to Lindsborg, Kansas to pursue other careers. John attended Kansas Technical Institute (which is now K-State-Salina), to earn a degree in computer technology. Following graduation John was hired as an Assistant Professor in the computer technology department which he continued to guide and inspire students for another 20+ years. During this time, Mary chose a healthcare career path and earned her Certified Medical Assistant certification to care for the older adult population at Bethany Home for many years.
Upon their retirement of their careers, John and Mary spent as much time traveling the country visiting friends, relatives, their children who were stationed in other states and countries, and enjoying the different adventures they could accomplish. The inseparable bond between the two was admired by many including their children, Sam and Julie. It was their wish to be buried and memorialized together when the time came for them to pass to the other side.
John was greeted at Home by the love of his life, Mary, whom may have had words for his lateness, John's parents, Ercil and Geneva, his cousin and best friend San D Francisco, Uncles, Aunts and old friends who have passed on were there to greet him as well. John leaves his wisdom, guidance, and love to his children Julie (Tom) Martin, and Sam (Mandy) Francisco, all from Lindsborg, Kansas. John and Mary also were blessed with 6 grandchildren, Daniel Martin, TJ Martin, Gracie, Campbell, Rhett and Saylor.
This celebration of this amazing couple will be held on Monday, August 21, 2017, 10:00am at Christians Funeral Home, 103 N. Washington, Lindsborg, Kansas with Pastor Ethan Feistner officiating. Inurnment will performed with full military honors at the Smoky Hill Cemetery following the celebration.
Memorial contributions may be made to the Kansas Cancer Center. Memorials may be sent in care of Christians Funeral Home.
About Us

Our funeral home has been family owned and operated for over 100 years. We pride ourselves in providing quality, meaningful funeral services with the utmost integrity to the people of our community.

Our Location

Crick-Christians Funeral Home

103 North Washington Street
P.O. Box 386
Lindsborg, Kansas 67456
Phone: (785) 227-2400
Fax: (785) 227-3688